Strength by Numbers (2) & 10 Year Celebration
April 7th: First Friday, 5-9pm: Pre-bidding opens
April 8th 12-5pm, Pre-Bidding continues
April 11th, 12th, 13th: 12-6pm, Pre-Bidding continues
Thursday, April 13th, 7-11pm: Final bids & Entertainment, Celebrate Art! There will be food, music, spoken-word– and fun! Pass the hat? 50-50? Take out a membership? Buy a custom artist-made cre8ery mug?  We are also launching our new "cre8ery gallery and studio video"!  Oooo….awesome
7pm: First Performance (see list below)
7-9pm Stephanie Struger will be live-drawing caricatures.
9:45-10pm Silent Auction Bids ends

10:05 (last performance, see list below, art will be wrapped up for bidders)
approx. 10:30 Raffle Draw (collection on art payments begin, classroom studio)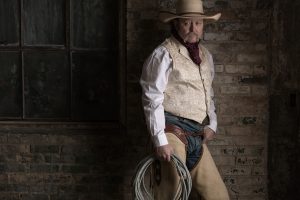 cre8ery gallery + studio has been in operation for 10 years offering opportunities to all artists. In the past 10 years, we have had only one fundraiser and that money carried us for six wonderful years. cre8ery has signed a new lease to carry us to 2020 with a substantial increase in rent starting in May 2017. We have asked artists, musicians, spoken word performers to donate time to help freeze our membership, studio and gallery rates.  The response has been amazing!
Artists will be donating anywhere between 50-100% of the money raised at the event.  The fundraiser will take place in the Main Gallery via silent auction bidding. Bids will begin at $50 and increase $5 or more per additional bid. The more money raised, the more affordable options that cre8ery can continue to offer!
Come out to admire and enjoy the art offerings from amongst the cre8ery community. Mediums range from encaustic, paintings, drawings, photography, print-making, image transfer, and digital art, to ceramics, glass art, sculpture, fabric art and jewelry.
Performers:
April 13, 7pm – 11pm
MC-Andrea von Wichert
7pm: Sari Habiluk (instrumental)
7:25pm: Kevin Mckay (music)

7:40pm: Diamond Doug Keith (Cowboy Poet)
7:55pm: Celia Wren (music)

8:20pm: C~Soul (Cecil Anderson, music)
8:35pm: Andrea von Wichert (spoken word)
8:45pm Roger Fournier (handmade instruments)
9:10pm Graham Hnatiuk (the Hearing Trees, music)
9:30pm Broms the Poet (spoken word: Jeff Bromley)
9:45pm: KittyKittie (Ambient)
10:05pm: Amadians (James Roth, Courtney Devon, Kyle Fox)
---
Participating Artists/Donors:
Andrea Bell Stuart
Andrew Hiebert
Angela Lillico
Ann Tyre
Ashleigh Dawn (image)
Barb Watson
Bazil Artist
Bernard Ferguson
Benj Funk
Bobbie Baricz
Bonnie Bodnarchuk (image)
Brenda Martin
Brigitta Urben
Bhavni Bhakoo
Candace Propp
Cathie Ugrin
Catherine Emile
Christina McWilliams
Christopher Wood
Connie Wawuck Hemmett
Corinne Flaws
Cindy Garrioch
Dan Hawksworth
Darlene Drewniak
Darren Fast (image, landscape)
Dawn McDonnal
Dave Swiecicki
Debra Glenn
Diamond Doug Keith (image, horse)
Diane Blakeley
Elena El
Elise Nadeau
Faye Hall
Gayle Halliwell
Gen Henderson
Glenna Evans Mulvihill
Gregg Burner
Greg Petzold
Holly Steele
Huguette Gauthier(glass-image)
Indra Skuja Grislis
Ingrid Lincoln
Irene Rowland
Jackie Turnbull
Jayne Nixon
Jennifer Johnson
Jennifer LaBella
Jill Booker (blurry image)
Jim Corbett
Jola Liebzeit
John Izzard
John Shopka
Jordan Miller
Jordan Van Sewell (ceramic sculpture image)
Judy Vielgut
Julia Dennis
June Derkson
Juanita Klassen
Justin Waterman
Kathleen Black
Kathleen Crosby (image bright landscape)
Kris Row
Kristina Kauss
Keith Wood
Larry Fielding
Leanne Baldwin
Leigh Konyk
Lee Beaton
Lilian Bonin
Lynda Gilchuk
Lou Valcourt
Lucie Madeleine Delisle
Mandy Giesbrecht (image-trees)
Manny Martins Karman
Maja Larson (image-sculpture photo)
Mary Ann Rudy
Maureen Babb
Melissa McIntyre
Michel Saint Hilaire (landscape with red line)
Michelle Hunter
Michael Joyal
Mike Astill (cre8ery ceramic mugs with LOGO!)
Nicholas Burns
Nikki Biffin
Norma Jones
Olivia Leader
Patricia Garrod
Paul Rayburn
Peter A. Heyman
Ray Gutnick (Unknown Artist)
Robert Sim
Rorie Boyce
Rosemary Miguez
Sarah Neville (image racoon)
Serena Wilson Stubson
Shareen Ramprashad
Sheldon Dawson (Mask)
Shirley Myren
Sonya Topaz Joyal
Steve Jorgenson
Susan Birdwise
Tim Dwornick
Robert Coulter
Russel Vokley
Verna Mogk
Vivien Broughton
Yvette Hawkes
---
A Special thank you to our Event Sponsors:
Donation/Raffle: Cre8ive Supplies & Services, Framing Your Art (gift certificate valued at $250!!) $5/1 ticket; $10/3tickets
Tara Davis Boutique (gift package), $5/1ticket; $10/3 tickets.
Nott Autocorp & Art Gallery (Print Sponsor)
Pratt's Wholesale Food Service
Volunteers requests:
Donations of food prior to event

management of food table during event (Pat Best, Irene Rowland)

Selling 50-50 tickets (Angela Lillico) & Raffle tickets, help with membership (Verna & Rhonda Mogk) $5/1; $10/3
Sell and promote cre8ery memberships (Gen Henderson)
Sell Cre8ery mugs (Mike & Leanne Baldwin)
Organize musicians for when they go on: mics, etc. (Murray K, Cecil Anderson)
Explain bid sheets and event fundraising to guests, general help directing people, keeping place tidy-empties, garbage, washroom checks, etc (Dawn Mc, Laurie Cox, Lou Valcourt, Suzanne Hunter, James Sandberg, Jennifer Labella, Shirley Myren) 7-9:45pm.
Close bids at 9:45-11pm at the latest: /pack up artworks (Adilia Cunha, Rosemary Miguez, Darlene Drewniak, Yvette Hawkes, Sari Habiluk, Laurie Cox, Adrielle, Glenna Evans Mulvihill)
Bartenders (Leigh Konyk, + Sari Habiluk)
Sales co-ordinators for auxiliary gallery (Yvette Hawkes, Sari Habiluk & Jordan Miller)
Media support?
Distribution of marketing materials before event?